Skip to Content
null
null
4 Ways Usage-Based Insurance is Changing Car Insurance
By using wireless telematics technology to allow drivers to monitor their driving habits, UBI users potentially have the power to save money.
Desjardins was one of the first insurance companies in Canada to introduce UBI with Ajusto. We're aware of the ways usage-based insurance technology is transforming the auto insurance landscape. Here are four things to take into consideration when choosing usage based insurance.
Drivers influence their own car insurance rates
Perhaps the most attractive feature of UBI is the fact that it allows drivers to influence their auto insurance premiums, so those who drive well and less will save.
A Brookings Institute report estimated that nearly 66 percent of policyholders who have registered for UBI in the US would wind up spending less for auto insurance – accruing savings of approximately $270 each year per car. Since Ajusto has launched, drivers on the program have been saving an average of 12% on their car insurance. Check out our online savings calculator to see how much Ajusto could save you.
Greater control over savings
UBI lets drivers take control of their potential savings by helping them monitor their driving habits. Changes are always within your power to make, so saving on car insurance is more possible than ever. Ajusto makes it easy.
When you register, you can track your driving habits on a daily basis and your discount every month on your personal dashboard, a 100% secure site. There, you'll find your personal dashboard showing your driver profile based on 3 criteria: annual kilometres driven, acceleration and braking, and travel times, as well as your estimated savings for each.
While UBI attracts good drivers who are confident their behaviors will lead to discounts, poor driving habits are not penalized with Ajusto. The data gathered can only be used to increase your savings, not penalize you.
Added incentives for safe driving
UBI offers a unique opportunity for drivers to stay mindful of their driving habits on a daily basis. Even if you already consider yourself a good driver, the added incentive of savings ensures safe driving becomes routine. That benefits everyone on the road. Find out how Ajusto has influenced drivers' behaviours for the better.
A smart insurance option for young drivers
UBI helps young drivers start off driving safe by allowing them to see where their driving behaviors could use improvement. If you've got a young driver sharing a family car registered with Ajusto, viewing your virtual dashboard together can let you set the positive example you need to make sure your young driver is adopting the best possible practices.
Wireless telematics technology is changing the landscape of car insurance in Canada, and thousands are already experiencing its benefits. Why get left behind?
4 Ways Usage-Based Insurance is Changing Car Insurance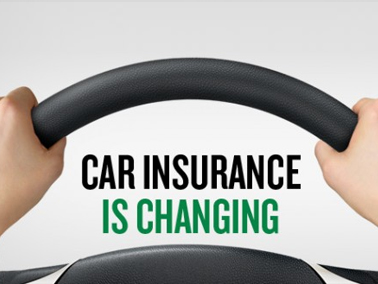 November 06, 2017
Innovations in wireless technology have changed the way we live. Now, they're changing the way we can pay car insurance. Usage-based insurance (or UBI) is a new auto insurance model that puts the power in the driver's hands.
These tips are provided for information and prevention purposes only. They are general in nature, and Desjardins Insurance cannot be held liable for them. We recommend using caution and consulting an expert for comprehensive, tailored advice.
In Quebec, Desjardins Insurance refers to Desjardins General Insurance Inc. In Ontario and Alberta, Desjardins Insurance refers to Certas Direct Insurance Company, underwriter of automobile and property insurance.