Skip to Content
Important
We're receiving a very high number of calls right now
To avoid the wait, you can file a claim, update your insurance and much more in your Online Services account.
null
null
5 steps to follow in the event of loss or damage
In the first few hours:
1. Secure the premises to avoid further damage
Within your ability and if it's possible, there are certain things you can do to minimize damage following certain types of losses. For example:
Water damage
If you haven't already done so, turn off the main water supply and the electricity in all rooms affected by the damage.
Take photos or videos to document the damage.
Remove and mop up as much water as possible.
Wipe off wet surfaces and dry out fabrics such as rugs.
Move valuables and dry items to a safe place.
Theft
Call the police.
Secure the premises, as needed (for example, board up windows and change the locks).
Fire
Don't enter the premises until authorized by the appropriate authorities.
Secure the premises as needed (for example, shut off the power to avoid further damage) but don't take any risks.
For minor damage, air out smoky rooms.
If emergency work is required, a claims adjuster can recommend a trustworthy service provider (for example, emergency cleanup company or construction contractor). Don't attempt any permanent repairs before you talk to your claims adjuster.
2. Contact your insurer's claims department
You'll be asked to describe the circumstances of the loss to the best of your knowledge. Some insurers offer the option of reporting the loss online through their website.
In the next few days:
3. Damage assessment
The claims adjuster will tell you what documents are needed to assess the damage. For example:
List of items that were lost, damaged or destroyed
Police report if there was a theft
Photos of damaged property (such as file boxes, furniture, etc.)
Your claims adjuster will help you choose a contractor to assess the damage to your building.
4. Assessment and settlement of your claim
If there is damage to the building, the contractor will send your claims adjuster an estimate along with photos of the damage.
After receiving the requested documents and information, the claims adjuster will assess your claim file. They will then contact you to arrange the settlement based on the terms and conditions of your insurance policy.
5. Work authorization
Once you receive authorization from your claims adjuster, the work can be started according to the settlement terms in your insurance policy.
These five steps are just guidelines that could vary based on the nature of the loss. If you need to file a claim for your business, your claims adjuster will assist you through the entire process.
5 steps to follow in the event of loss or damage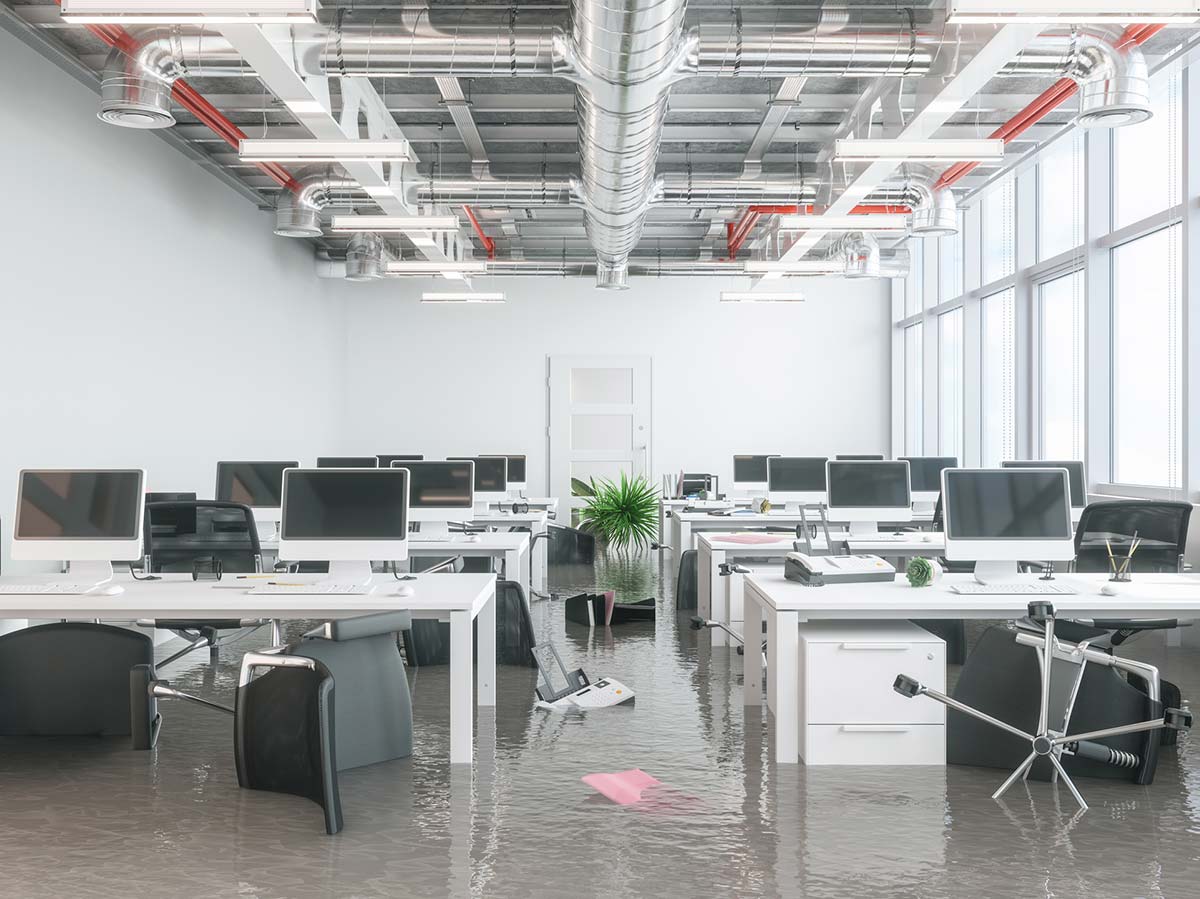 March 29, 2022
Has there been a loss occurrence such as fire, theft or water damage at your place of business? Here are 5 steps to follow once the police, fire or municipal public works department has the situation under control.
These tips are provided for information and prevention purposes only. They are general in nature, and Desjardins Insurance cannot be held liable for them. We recommend using caution and consulting an expert for comprehensive, tailored advice.
In Quebec, Desjardins Insurance refers to Desjardins General Insurance Inc. In Ontario and Alberta, Desjardins Insurance refers to Certas Direct Insurance Company, underwriter of automobile and property insurance.