Skip to Content
Important
We're receiving a very high number of calls right now
To avoid the wait, you can file a claim, update your insurance and much more in your Online Services account.
null
null
7 Good Deeds you can do this Month for the Holiday Season
It's also the time of year when we think about those less unfortunate. Make this holiday season even more meaningful by brightening a loved one or stranger's day with these good deeds:
1. Donate in lieu of buying a gift
Instead of giving a physical gift this year, make a donation to a charity in their name as a gift. It checks off a name from your shopping list, and helps a good cause. On the CanadaHelps website, view their gift guide for charitable gift ideas.
2. Shop local
Visit your local neighbourhood shops and Christmas markets first, before visiting the crowded malls. Not only will you be supporting businesses in your neighbourhood, but you can find one-of-a-kind treasures that won't be found elsewhere. Independent stores are the hub of a community and if you are able to support them, you are helping to build a successful and flourishing neighbourhood.
3. Volunteer your time
There are many volunteer opportunities available during the holidays whether it's sorting canned goods at the local food bank or petting animals at the local animal shelter. Taking a few hours out of your day to assist someone in need is a terrific way to spread holiday cheer.
4. Visiting the elderly
Paying a visit to a retirement and nursing home during the holidays would mean so much to the residents and staff. Some residents might not have anyone visiting them at all, and to have a kind-hearted stranger talk to or play a card game with them, would ease their feeling of being excluded or forgotten.
Be sure to call the retirement and nursing home first and ask how you can help and when is a good time for you to stop by. There may be various rules and different options for visitors and volunteers.
5. Help the homeless
There are several ways to help the homeless. One way is to buy them a hot meal directly or there are shelters where you can volunteer or drop off a care kit. The kit can be filled with numerous items such as socks, mittens and snacks.
6. Buy coffee for a stranger
The next time you are buying coffee, pay for the stranger behind you. Not only will they not expect it, you will be making their day. There's a chance they could pay it forward as well and buy coffee for the next person. Either way, you'll make their spirts brighter and their coffee taste better.
7. Declutter
Don't know what to do with old clothing, books, sports equipment and toys? Why not, donate them to make a child's holiday season more memorable. There are even some charities which can pick up donations directly from your home. Passing along used items which brought joy to your family, will surely bring joy to another.
Related Posts
Volunteering Feeds Your Spirit
7 Good Deeds you can do this Month for the Holiday Season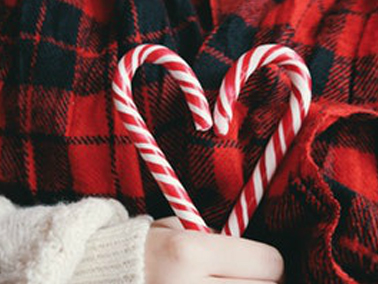 December 04, 2017
December has arrived, and most of us are in full-fledged holiday mode. With the hustle and bustle of holiday shopping and parties, it's important to remember what the holidays are really about: family and gratitude.
These tips are provided for information and prevention purposes only. They are general in nature, and Desjardins Insurance cannot be held liable for them. We recommend using caution and consulting an expert for comprehensive, tailored advice.
In Quebec, Desjardins Insurance refers to Desjardins General Insurance Inc. In Ontario and Alberta, Desjardins Insurance refers to Certas Direct Insurance Company, underwriter of automobile and property insurance.