Skip to Content
null
null
10 questions to answer before you renew your commercial vehicle insurance
Main questions to answer
Did you buy, replace or sell any of your vehicles this year?
Have you modified or added new equipment to your vehicles resulting in an increase or decrease of value?
Are there any new business activities that could affect your commercial vehicle insurance?
Are your vehicles used to transport valuable goods or hazardous or flammable materials?
Have you acquired any trailers this year?
Have you installed anti-theft or tracking systems in any of your vehicles?
Have any of your drivers had their driver's licences suspended?
Have you changed the geographical area where you do business?
Do you use any vehicles outside Quebec?
Have you changed how you use your vehicles?
10 questions to answer before you renew your commercial vehicle insurance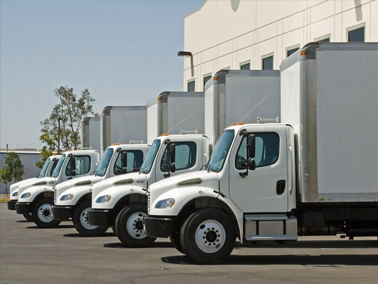 October 14, 2020
It's important to tell your insurer about any changes to your commercial vehicles during the year to make sure you're properly covered at all times. Your renewal period is also a good time to review your coverage and ask yourself some questions.
These tips are provided for information and prevention purposes only. They are general in nature, and Desjardins Insurance cannot be held liable for them. We recommend using caution and consulting an expert for comprehensive, tailored advice.
In Quebec, Desjardins Insurance refers to Desjardins General Insurance Inc. In Ontario and Alberta, Desjardins Insurance refers to Certas Direct Insurance Company, underwriter of automobile and property insurance.