Skip to Content
Important
We're receiving a very high number of calls right now
To avoid the wait, you can file a claim, update your insurance and much more in your Online Services account.
null
null
3 reasons to choose a direct insurer for your business
Deal with your insurer directly—no intermediary
When you buy insurance from a direct insurer like Desjardins Insurance, you'll deal with an agent who works for that company only. There's no intermediary. If you need to file a claim, you simply call the company's claims department day or night. Your claim will be settled faster.
Don't worry about co-insurance clauses
Many of the insurance companies include a co-insurance clause in their contracts. What does that mean? It means that if you suffer a loss, your settlement amount will be reduced by a predetermined percentage.
Desjardins Insurance doesn't use co-insurance clauses and you'll get full compensation for a loss. This way, you don't lose out in case of a partial loss.
Competitive premiums
Direct insurers like Desjardins Insurance don't pay commission to intermediaries. And thanks to detailed segmentation, they can offer very competitive rates. If you have more than one insurance policy with the same company, you could also save on your commercial vehicle insurance and your property and liability insurance.
3 reasons to choose a direct insurer for your business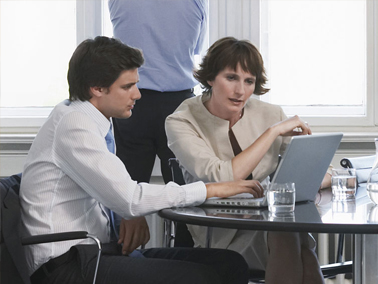 December 14, 2017
Direct insurers employ insurance agents who offer the company's own insurance products exclusively. Insurance brokers offer products from several different insurers. So what are the benefits of dealing with a direct insurer?
These tips are provided for information and prevention purposes only. They are general in nature, and Desjardins Insurance cannot be held liable for them. We recommend using caution and consulting an expert for comprehensive, tailored advice.
In Quebec, Desjardins Insurance refers to Desjardins General Insurance Inc. In Ontario and Alberta, Desjardins Insurance refers to Certas Direct Insurance Company, underwriter of automobile and property insurance.