Skip to Content
null
null
Commercial vehicle theft: Could it happen to you?
According to the Insurance Bureau of Canada's list of Top 10 Stolen Vehicles in Quebec, pick-up trucks have become more and more popular among car thieves, so popular, in fact that they account for 4 out of 10 stolen vehicles in the list below.
Top 10 stolen vehicles in Quebec in 2017:
TOYOTA 4Runner 4D 2016 (SUV)
TOYOTA Tundra 4WD 2015 (pick-up truck)
Toyota 4Runner 4D 2015 (SUV)
BMW 328i cabriolet 2009 (sedan)
Infiniti QX70 4D 2015 (SUV)
Ford F250 SD 4WD 2003 (pick-up truck)
Ford F250 SD 4WD 2006 (pick-up truck)
Subaru Impreza 4D 2002 (sedan)
Toyota Tundra 4WD 2016 (pick-up truck)
JEEP Wrangler Unlimited Edition 2016 (SUV)
Make sure your insurance policy for your commercial vehicle provides you with enough coverage.
If your vehicle is included in the list above, we strongly recommend taking extra precautions. Look into your insurance coverage options—you could save yourself some unnecessary hassle and minimize the business disruption and loss of income caused by a stolen vehicle.
A few ways to prevent your commercial vehicle from being stolen:
Never leave your vehicle idling and out of sight.
Lock the doors and roll up the windows before you walk away from the vehicle.
Always park your vehicle in well-lit areas. Consider overnight garage parking if possible.
Store your work tools out of sight.
The information in this article has been adapted from the following web sites. For more on this topic, visit:
Insurance Bureau of Canada: Top 10 Stolen Vehicles
Commercial vehicle theft: Could it happen to you?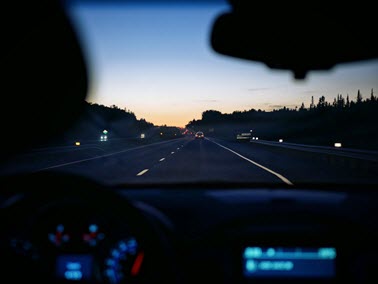 February 22, 2018
As a business owner, you probably have a company car or a fleet of commercial vehicles that you use for business purposes. Although your vehicles might be essential for running your business, they also may be quite appealing to thieves.
These tips are provided for information and prevention purposes only. They are general in nature, and Desjardins Insurance cannot be held liable for them. We recommend using caution and consulting an expert for comprehensive, tailored advice.
In Quebec, Desjardins Insurance refers to Desjardins General Insurance Inc. In Ontario and Alberta, Desjardins Insurance refers to Certas Direct Insurance Company, underwriter of automobile and property insurance.