Skip to Content
Important
We're receiving a very high number of calls right now
To avoid the wait, you can file a claim, update your insurance and much more in your Online Services account.
null
null
Car Insurance Tips for New Teenage Drivers
They accordingly pose a large risk to their auto insurers. New teenage drivers thus face some of the highest auto insurance costs. There are some strategies they can use to lower their premiums and to reduce their chance of being in an accident.
Auto insurers assume that teenagers with higher grades at school or college are more responsible than their peers. It may be an inaccurate perception but those with high grades are generally looked at as 'academics' and not 'partyers'. Thus, these 'academic' types may be at a lesser change of being careless risk takers driving under the influence.
A telematic device installed on your vehicle can record driving speed, braking speed, cornering speed, and a host of other information about your driving habits. This allows your insurer to charge you based on your own driving habits, and not on those of your peers.
If you drive your own car, rather than your parents', and it is an hand-me-down from another relative, check its financial value. If you think you will pay a lot more on comprehensive insurance than the vehicle is worth, drop the comprehensive insurance. Do this calculation carefully, however, it is not worth dropping comprehensive coverage for a car that is still worth so much that an insurance pay-out will buy you a new one after the old one is scrapped.
If you drive your own car, try to add an older responsible person to your policy. You can also do this through sharing a multi-vehicle policy with your parents.
If you want to buy your first car, consult some insurance companies first. Some models are more expensive to insure than others, either because they have no accident prevention features, or because they are popular with car thieves.
Most importantly, keep your driving record clean. Your objective is to prove to your insurer that you are a responsible teenager who drives well and is therefore only a small risk to them. An accident, especially one caused by your own negligence, will not help. Neither will a pile of traffic fines.
Install security devices and park the car safely to prevent it from being stolen.
Some of the cost of your auto insurance is in your own hands. Let your contribution be a positive one.
Car Insurance Tips for New Teenage Drivers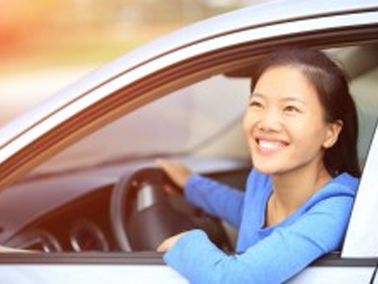 October 30, 2017
New Canadian drivers between 16 and 19 years of age have a fatality rate more than four times as high as that of drivers aged 25 to 34, and nine times as high as that of drivers aged 45 to 54 (British Columbia Automobile Association, 2014).
These tips are provided for information and prevention purposes only. They are general in nature, and Desjardins Insurance cannot be held liable for them. We recommend using caution and consulting an expert for comprehensive, tailored advice.
In Quebec, Desjardins Insurance refers to Desjardins General Insurance Inc. In Ontario and Alberta, Desjardins Insurance refers to Certas Direct Insurance Company, underwriter of automobile and property insurance.