Skip to Content
Important
We're receiving a very high number of calls right now
To avoid the wait, you can file a claim, update your insurance and much more in your Online Services account.
null
null
CMHC offers a seasonal home maintenance schedule
As a result, it's important for homeowners to adhere to a home maintenance schedule that accommodates to the various weather changes. The Canadian Mortgage and Housing Corporation offers a few recommendations.
Fall
Fall often serves as the adjustment period in which homeowners turn from the warmth of the summer to the cold of the winter. As such, CMHC advises homeowners to make sure they have their furnace or other heating system serviced to make sure it is clean and operational.
In addition to having the furnace attended to, homeowners should also clear out their chimneys to make sure they're free of obstructions that may pose a fire hazard and a potential home insurance liability.
While fall can often have warm temperatures, the chill in the air prevents windows from needing to be opened. As a result, CMHC recommends replacing window screens with storm windows. The source also advises homeowners to make sure their windows close tightly and to install weatherstripping to prevent cold air from coming in and warm air from leaking out.
Winter
With these maintenance tips in place, winterizing one's home may be less involved. However, there are still some steps to take. This includes getting a humidifier to provide moisture to the air, which is typically in short supply when temperatures dip. These should be cleared of lint and dust that can piles up on an as-needed basis, as failing to do so may prevent even airflow.
Home fires tend to increase in the winter months, largely as a result of malfunctioning heating systems or unattended fireplaces. Thus, CMHC recommends checking all fire escape routes and making sure that they're clear of obstructions. Fire extinguishers should also be tended to and placed in areas where they are easily accessible.
Spring
After the cold of the winter has passed, springtime always comes as a welcome change. Practicing maintenance in this season can make the warming temperatures that much more enjoyable. This includes having all windows cleaned so that the storm windows can be replaced by screens and inspecting the exterior of the residence closely to see if the structure sustained any damage from the previous season. If there are any cracks in walls, it may be necessary to have them serviced by a professional or require a home insurance claim.
Summer
If anything epitomizes the summer, it's the warm temperatures. As such, CMHC says homeowners should be sure to have their air conditioning checked out before starting it. This includes having it cleaned and replacing the air-conditioning filter. It may also be necessary to have the ventilation serviced as well.
Because of the warmer temperatures, the yard of one's property typically gets used much more frequently. This makes inspecting driveways and walkways important to get fixed so individuals don't hurt themselves after tripping, the source notes.
Warmer temperatures make it ideal for painting. Thus, the CMHC says homeowners may want to take advantage of the season by getting any painting jobs done.
Year-round
While these maintenance tips tend to be performed during certain times of the year, CMHC says says some things should be done throughout the year. This includes making sure electrical outlets are all appropriately covered with safety plugs, regularly looking out for any hazards that may risk someone's injury and seeing to it that smoke detectors are functioning properly by checking their battery life.
CMHC offers a seasonal home maintenance schedule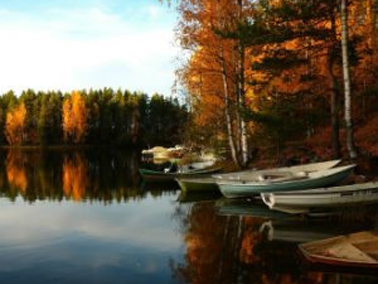 October 19, 2017
Though some countries tend to be characterized by one weather type, conditions in Canada tend to follow a seasonal pattern – turning colder in the fall and winter and warmer when the spring and summer months roll around.
These tips are provided for information and prevention purposes only. They are general in nature, and Desjardins Insurance cannot be held liable for them. We recommend using caution and consulting an expert for comprehensive, tailored advice.
In Quebec, Desjardins Insurance refers to Desjardins General Insurance Inc. In Ontario and Alberta, Desjardins Insurance refers to Certas Direct Insurance Company, underwriter of automobile and property insurance.