Skip to Content
null
null
Finding the Right Ride: 6 Car Buying Tips
It comes as no surprise, then, that the car-buying process is not taken lightly by most Canadians. Although it takes time, effort, and careful consideration, purchasing a vehicle should not lead to endless frustration – use these six car buying tips to help make your road to car-ownership as smooth as a Canadian highway:
1) Research is Key
The first part of your car buying process should consist of research, research, and more research.
By doing preliminary research, you are arming yourself with knowledge, greatly reducing the chances of being unfairly manipulated by an opportunistic car dealer. Before you make your way to your car dealership of choice, it's vital to be informed – there are many online resources at your disposal, including this guide from the Ontario Motor Vehicle Industry Council.
2) Set Your Budget
Before jumping into negotiations, set your maximum budget so that you aren't left making a vehicle purchase that you simply cannot afford.
A salesperson does not necessarily have your best budgeting interests in mind – it's their job to sell you a car, not to get you the best deal. That's why you have to be your own budgetary advocate – get help from a financial planner, such as an accountant, bank loan expert, or even a money-savvy relative or friend.
3) Know What You Want
In your preliminary research phase, it's important to figure out what you want out of your car purchase. Do you need a family-friendly vehicle? Or a slick sports car? Are you set on getting the latest model? Or would you rather get an older model for a better price? These are all questions to ask yourself before making your trip to the dealership, so that you're clear on exactly what you want when it comes to your next car purchase.
4) Know Your Trade-In Value
If you are trading in your old vehicle, make sure that you know its value so that you're able to properly negotiate with the dealership. A common tactic of car dealers is to give buyers a discount on their car purchase, but to then give them less for their trade-in vehicle – less than what it is actually worth. That's why it's important to know the value of the vehicle you will be trading in: you can do this using a used car pricing website, or by getting your vehicle appraised.
5) Get Competing Quotes
Just as you should compare auto insurance quotes in order to get the best deal, when purchasing a new car, you should get competing quotes in order to get the most out of your money.
Make the car dealerships compete for your business: phone or email several dealerships in your area. Ask for a quote for your model of choice. Get as many quotes as possible, so that you have a larger pool to work with. Remember: a little research and effort in the beginning of your car buying journey can make a big difference in your final purchase price!
6) Negotiate Your Price
When it comes to buying a car, you simply cannot be afraid to negotiate. Oftentimes, the buyers that are able to negotiate are the ones that can get a significantly better price on a vehicle.
Stay calm and collected while talking to a sales person. Negotiate on the full price of the vehicle, not the payment plan: whether you are financing, leasing, or paying with cash, you should always negotiate on the full price, as it's much easier to hide extra costs when discussing a payment plan.
Keep in mind that there are other considerations to take into account if you are buying a used car, an electric car, or a fuel-efficient vehicle. No matter your choice of vehicle, however, the key to making your car-purchasing process as smooth as possible is by being an informed and aware consumer.
Finding the Right Ride: 6 Car Buying Tips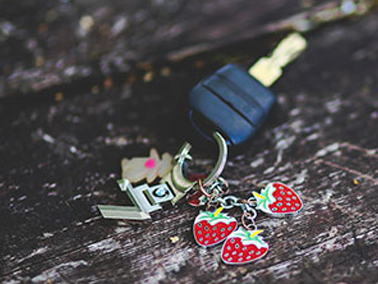 November 10, 2017
Canadians have a special relationship with their cars. In such a vast country, our vehicles are more than just a mode of transportation – they are our connection to the people and cities that would otherwise be out of reach.
These tips are provided for information and prevention purposes only. They are general in nature, and Desjardins Insurance cannot be held liable for them. We recommend using caution and consulting an expert for comprehensive, tailored advice.
In Quebec, Desjardins Insurance refers to Desjardins General Insurance Inc. In Ontario and Alberta, Desjardins Insurance refers to Certas Direct Insurance Company, underwriter of automobile and property insurance.