Skip to Content
null
null
How often should oil be changed?
But according to automotive expert Joanne Will, not following a dealer's maintenance recommendations may nullify the vehicle warranty.
Writing for The Globe and Mail, Will indicates that if motorists ever need to take advantage of a vehicle's warranty, they may be required to make sure they followed the maintenance schedule outlined in the owner's manual.
"Proper vehicle maintenance protects you from major repairs resulting from neglect or inadequate maintenance, and keeps your vehicle running efficiently, reliably and safely," writes Will, citing an official statement from Mazda Canada. "Mazda Canada strongly encourages Mazda owners to follow the recommend maintenance schedule or you could void your vehicle's warranty."
Mechanic Russ Perry told the source that as a general rule, he recommends oil changes once every 5,000 kilometers. However, if motorists want to make sure their warranties will be honored, they should follow the user guide's instruction.
Regular oil changes may also prevent against mechanical issues, which may ultimately result in an auto insurance claim if the problems lead to an accident.
How often should oil be changed?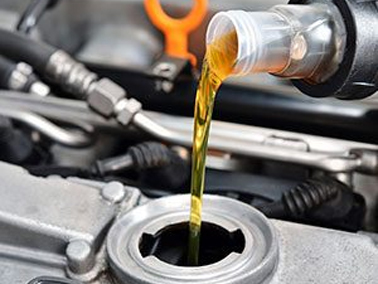 November 06, 2017
In an effort to save on costs, some motorists try to maintain their vehicles slightly less frequently than the automaker suggests, such as by changing the oil only twice a year instead of three times, depending on how often the vehicle is used.
These tips are provided for information and prevention purposes only. They are general in nature, and Desjardins Insurance cannot be held liable for them. We recommend using caution and consulting an expert for comprehensive, tailored advice.
In Quebec, Desjardins Insurance refers to Desjardins General Insurance Inc. In Ontario and Alberta, Desjardins Insurance refers to Certas Direct Insurance Company, underwriter of automobile and property insurance.