Skip to Content
null
null
Insurers Team Up to Stamp Out Auto Insurance Fraud
Individual companies have neither the investigative capacity, nor the sophisticated data analysis tools, to chase these criminals and bring them to justice. As a result, insurers have forged links with each other and with outside institutions to detect fraud.
One partnership exists between all Canadian auto insurers and CANATICS (or Canadian National Insurance Crime Services). CANATICS collects information on all cases of insurance fraud. It then identifies features these cases share, such as a specific type of auto accident, a type of accident location and types of clients. CANATICS then obtains all current claims from insurers and, by comparing it with the fraud profile, it recommends which claims insurers should investigate.
CANATICS recently announced that it would partner with BAE Systems Detica, an experienced international information intelligence company, to help them with these calculations. Since Detica already provides its data pooling and analysis services to more than 130 international institutions, it has access to, and experience of, some of the best anti-financial crime data analysis tools and strategies.
Canadian auto insurers have for years worked with the Insurance Bureau of Canada, whose communication with insurers enables it to identify similarities between claims. An IBC member reports a suspicious case to the IBC, then it contacts all its members to inquire whether they have experienced similar cases, and cases get solved.
While the Insurance Bureau of Canada has established some programs to train the police to identify staged accidents, the police cannot prioritise it due to all the violent crime and other cases on their plates. The insurance industry in Ontario is now establishing specialist auto insurance fraud task forces that consist of police units and prosecutors. Since this approach worked well in the United States, other provinces are likely to follow.
Auto insurance fraud is a problem for us all. It increases our insurance premiums and it leaves us less safe on the roads. We should all applaud and participate in fraud detection programs if we can.
Insurers Team Up to Stamp Out Auto Insurance Fraud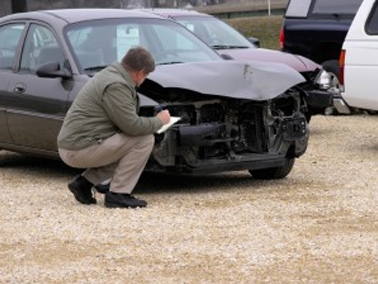 November 14, 2017
Canadian auto insurers have a major problem with insurance fraud. The problem is also worsening substantially every year, and in Ontario alone it has reached a price tag of $1.6 billion a year (Robertson & Perkins, 2011).
These tips are provided for information and prevention purposes only. They are general in nature, and Desjardins Insurance cannot be held liable for them. We recommend using caution and consulting an expert for comprehensive, tailored advice.
In Quebec, Desjardins Insurance refers to Desjardins General Insurance Inc. In Ontario and Alberta, Desjardins Insurance refers to Certas Direct Insurance Company, underwriter of automobile and property insurance.