Skip to Content
null
null
MADD Canada Tours Anti-Drunk Driving Film "Impact" Around The Country
The production, called "Impact," depicts three high schoolers who are at a school dance but decide to leave the event in order to attend a house party with a fellow classmate. Once the young teens, Pierre, Corinne and Natalie, get to the party, heavy drinking ensues, followed by Natalie deciding to leave with the organizer of the party, named Jonathan, in order to purchase illegal drugs. Aware of her drunken state, both Pierre and Natalie pleads with Corinne not to go, but she spurns their advice and decides to leave anyway.
Determined to see to it that she doesn't wind up injured or worse, Pierre decides to go after her in his car.
What happens next, MADD Canada indicated, proves to be something that no one who watches will soon forget.
One-third of impaired driving crashes happens among teens
Despite representing a small sample of the Canadian public overall, youth are involved in a substantial number of accidents wherein drunk driving is involved, according to MADD Canada statistics. Based on 2009 figures, young people under the age of 25 make up just under 14 percent of the population, but represent close to one-third of all the accidents that occur on the country's highways wherein alcohol was the main reason for the crash. The aim of the program is to inform both students and their parents of these sobering statistics so that needless accidents, injuries and fatalities don't occur.
Another component of the presentation involves stories based on real-life events, as told by the family members of young people who died. For instance, one involves a 17-year-old girl, named Caroline Fortier, who was killed after someone she barely knew was drunk and driving a car she was a passenger in. A separate incident recounts where a 17-year-old boy, Nicholas Antonelli, was killed by a drunk driver – only he died after being hit while walking home. Both Antonelli and Fortier were at the same party.
"We are incredibly grateful to the families of these victims for sharing their stories," said Denise Dubyk, president of MADD Canada. "It is a very difficult thing to do, but their experiences will encourage young people to make the commitments to always drive sober and to never ride with an impaired driver."
Alcohol-related crash rate remains elevated
According to a 2011 report conducted by Statistics Canada, a substantial number of accidents requiring auto insurance coverage, typically because of injuries sustained, involve drunken driving. For example, two years ago, there were nearly 90,300 impaired driving incidents, up 3,000 from 2010. That equates to about 262 drunk driving episodes for every 100,000 people.
Any driver whose blood-alcohol content level is above 0.08 mg for every 100 ml of blood is on the road illegally. Based on data provided by the Uniform Crime Reporting survey, the average blood-alcohol concentration for those convicted of drunk driving in 2010 was more than two times above the legal limit.
Among individual provinces, though, Ontario's rate of drunken driving is decidedly lower than in other parts of the country. Statistics Canada noted that in 2011, Ontario and Quebec had the lowest number of impaired driving events. Meanwhile, Saskatchewan and Prince Edward Island had the highest.
MADD Canada Tours Anti-Drunk Driving Film "Impact" Around The Country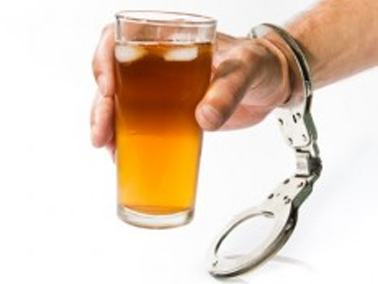 November 14, 2017
While the dangers of drinking and driving are well-documented, MADD Canada hopes to hammer home the message this year by touring the country's high schools and showing students a dramatic new film based on fictional and real-life events.