Skip to Content
Update
System update: This Saturday at 8:30 PM until Monday morning (Eastern Time)
Get a quote, update your insurance or file a claim online before or after this time period. You can call us if needed during business hours. 
null
null
Online Shopping Tips: Holiday Edition
In fact, according to Canada Post, 76% of Canadian households shop online – with the busiest shopping time of the year right around the corner, it's even more important to stay vigilante when making your digital purchases. Protect yourself and your loved ones from identity theft and fraud this holiday season with these tips for safe online shopping.
Stay Safe Holiday Shopping Online
Stick to Trusted Retailers
One of the best ways to ensure that you're protected while shopping online this holiday season is by sticking to retailers that you trust. Large, popular, and trusted retailers are your best bet for making sure your precious personal information stays safe.
Choose Secure Sites
If you don't see "https" in the URL, then the website you're browsing isn't a secure one. Websites that contain an "https" in the URL use SSL (Secure Sockets Layer) to encrypt your personal information, so that only the intended recipient can see it. When considering which sites to shop this holiday season, opt for those that use the secure "https," or those with a lock or key symbol – other symbols that indicate a secure connection.
Use a Secure Network
When doing your online shopping, choose a secure network – such as your home or workplace – to make sure your connection is secure and your sensitive personal information is not being compromised. It's not recommended that you shop on public Wi-Fi, since these connections may not be secure, which leaves your information vulnerable to hackers and fraudsters. If you're shopping on mobile, opt for your carrier's 3G/4G network rather than an open Wi-Fi connection – what you'll use in data you will gain in peace of mind!
Opt for Credit or Paypal
Rather than using your debit card when shopping online this holiday season, use your credit card to pay for your online purchases, or opt for an online payment service such as Paypal – these will offer you more protection in case of fraud.
Monitor Your Accounts
If you shop online regularly, it's wise to monitor your accounts frequently – especially during the busy holiday season. That way, if you do notice suspicious activity on your account, you can report it as soon as possible.
Keep Your Anti-Virus Updated
Just like you outfit your home with an updated home security system, it's important to make sure your PC or laptop is protected with an up-to-date anti-virus and anti-malware program. What's more, don't forgot to deck your smartphone with a security app as well, so you can stay safe when holiday shopping on-the-go.
Think Before You Click
If an email looks suspicious, it probably is! Be careful to trust an email offer that promises an amazing online deals, an offer that sound too good to be true, or that urges you to act immediately. What's more, be wary of clicking links directly in an email – type out the address in your browser instead, so you can be sure you're visiting the site you intend to visit. Watch out for phishing emails, where clicking on a link may direct you to a fraudulent website where your sensitive data could be gathered.
Whether you'll be clicking "add to cart" or braving the holiday crowds, be sure to safeguard your personal information, and be alert for suspicious activity on your credit and bank accounts this holiday season.
Online Shopping Tips: Holiday Edition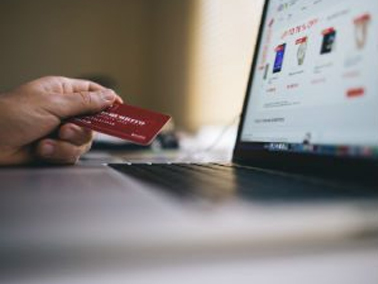 November 13, 2017
From Black Friday to Boxing Day and any other day of the year, online shopping has risen in popularity in recent years as more and more consumers forgo brick-and-mortar retailers for the comfort and convenience of shopping online.
These tips are provided for information and prevention purposes only. They are general in nature, and Desjardins Insurance cannot be held liable for them. We recommend using caution and consulting an expert for comprehensive, tailored advice.
In Quebec, Desjardins Insurance refers to Desjardins General Insurance Inc. In Ontario and Alberta, Desjardins Insurance refers to Certas Direct Insurance Company, underwriter of automobile and property insurance.