Skip to Content
Important
We're receiving a very high number of calls right now
To avoid the wait, you can file a claim, update your insurance and much more in your Online Services account.
null
null
Preparing for the cold season through maintenance and home improvement
And with the recent arrival of fall, home improvement experts are encouraging those who have yet to shift into "cool-season mode" to do so before the especially cold months arrive.
With this in mind, U.S.-based online home improvement retailer Build.com has supplied homeowners throughout North America with some suggestions for what they can do to make the shift into more seasonable conditions less difficult.
Clean heating units, consider upgrading thermostat
One of the biggest expenses homeowners face in the winter months are home heating bills, as oils prices have skyrocketed. This has led to many people turning to alternative sources for warmth, such as fireplaces and coal stoves. The home improvement website indicates homeowners should be sure to clean their fireplaces and other heating units, as there may be flammable material or buildup that formed since they were last used.
Others, though, may be more comfortable with the ease and convenience of using the thermostat to adjust a residence's temperature. Build.com notes that there are a variety of thermostats that can be purchased that are pre-programmed, so that they're set to go on or off at certain times of the day or night. This can dramatically reduce utility bills.
Consider trading in the rake for a leafblower
While some enjoy fall for the drier air conditions and crisp temperatures, virtually everyone enjoys the brilliant colors that form on foliage, including bright shades of red, yellow and orange. As nice as these are to look at, though, they can make for backbreaking work when they fall to the ground, covering finely manicured lawns with debris. Build.com says instead of raking up the leaves, homeowners may be better off purchasing a leaf blower. This can make leaf collection that much easier so it can be bagged and thrown away or emptied in a nearby wooded area.
Clean gutters
Home improvement experts note that falling leaves can also be liability, potentially increasing the risk of a home insurance claim if leaves clog gutters should an unexpected event, such as a fire, occur. Leaves are highly flammable, but these fuel sources can be removed by being sure to check the gutters occasionally to ensure that they don't get bogged down with debris.
Space heaters are great additions when used appropriately
As the fall season inches toward winter, temperatures tend to get cooler and cooler, making it especially difficult for people who are sensitive to cold. But homeowners may be loath to turn their thermostat up an extra degree, not wanting to pay the added expense. The online home improvement retailer says homeowners can help take the edge off by purchasing an electric heater. This may increase the electric bill modestly, but the cost is usually a fraction of oil bills and will delay the time needed to have the tank refilled.
However, there are risks that come with electric heaters if they're left on for too long, are unattended or something flammable is draped on it nearby. According to Fire Protection Canada, fires kill eight people every week, 73 percent of which are residential and occasionally caused by space heaters.
Fire Prevention Week in Canada is recognized October 7 – 13. Homeowners may want to take advantage of this period to learn more about the ways in which they can protect their homes as the prime season for home fires approaches.
Preparing for the cold season through maintenance and home improvement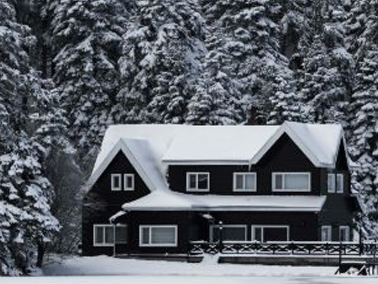 November 06, 2017
Every year as the seasons change, responsible homeowners make it a priority to review their home insurance information to ensure that they're sufficiently covered and tailor their policies if any changes were made to the house in the previous 12 months.
These tips are provided for information and prevention purposes only. They are general in nature, and Desjardins Insurance cannot be held liable for them. We recommend using caution and consulting an expert for comprehensive, tailored advice.
In Quebec, Desjardins Insurance refers to Desjardins General Insurance Inc. In Ontario and Alberta, Desjardins Insurance refers to Certas Direct Insurance Company, underwriter of automobile and property insurance.