Skip to Content
Important
We're receiving a very high number of calls right now
To avoid the wait, you can file a claim, update your insurance and much more in your Online Services account.
null
null
The Advantages of Renting an Apartment
More affordable
If you are looking to save money, renting is your best option. While renting requires you to pay a certain amount each month, you won't have to be responsible for added costs such as initial down payment, closing costs and property taxes. Tenant's insurance is also affordable for renters and can help cover the cost of personal property (laptops, textbooks etc.), liability coverage and assisting in providing widespread liability. With condo and house prices continuing to rise, renting an apartment is an ideal situation for those who can't afford to buy now or are planning to buy in the future.
Don't have to commit
A silver lining of renting an apartment is there is no long-term commitment. If you are not happy in your new place, you can look for another home elsewhere. If you are not feeling the neighbourhood vibe, you can move elsewhere. There is more flexibility to relocate with renting.
Outdoor and indoor maintenance
Don't like cutting the lawn? Don't want to worry about shovelling snow? With apartment renting, you won't be required to do these tasks, which leaves you with more time to do activities and tasks you do like. When you are a homeowner, you will be responsible for these outdoor errands. Any indoor maintenance issues such as fixing a burst pipe or replacing a broken appliance will be your landlord's responsibility and financial obligation. If you are homeowner, you will have to handle these duties. The cost to fix repairs and upkeep your own property can add up quickly and be tiring.
Limited financial risk
When you buy a condo or house, it can potentially be a financial gamble. The real estate market is full of ups and downs and can cause worry, wondering if you bought at a reasonable price and at the right time. The renting versus buying debate will continue to be a hot topic with many different opinions floating around. Though, with renting, you can rest assured you aren't taking a huge financial risk.
These are just a few of the advantages of renting an apartment. To learn more about insuring your apartment get a quote from our licensed insurance advisors.
Related posts
5 Costly Tenant Insurance Myths
Insuring your apartment key when moving out on your own
How students can add room to a small apartment space
The Advantages of Renting an Apartment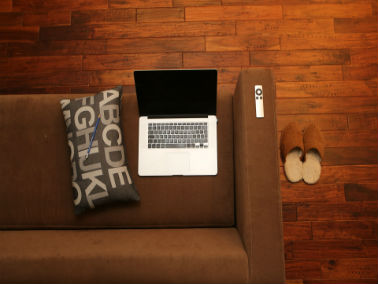 July 24, 2018
Renting an apartment is a big step into adulthood. It can be thrilling, rejuvenating and nerve-racking all at the same time. If you are unsure about whether you should rent, here's some advantages of renting that can give help ease your mind.
These tips are provided for information and prevention purposes only. They are general in nature, and Desjardins Insurance cannot be held liable for them. We recommend using caution and consulting an expert for comprehensive, tailored advice.
In Quebec, Desjardins Insurance refers to Desjardins General Insurance Inc. In Ontario and Alberta, Desjardins Insurance refers to Certas Direct Insurance Company, underwriter of automobile and property insurance.