Skip to Content
Update
System update: This Saturday at 8:30 PM until Monday morning (Eastern Time)
Get a quote, update your insurance or file a claim online before or after this time period. You can call us if needed during business hours. 
null
null
The Benefits of Drivers' Education
It's the best way to be confident behind the wheel and ensure safety on the road for everyone.
Why driver training is a good idea
Although it's possible to learn to drive on your own, or from someone who is not a professional instructor, it isn't encouraged. You may develop unsafe driving habits and learn incorrect information. If weaknesses in your driving go unchecked, you may find yourself in an accident that could have been prevented.
For young drivers, driver's education can give you a solid foundation of driving skills that will last a lifetime. A formal training program consisting of classroom and practical instruction equips young drivers with the correct driving skills and knowledge in a safe and regulated environment.
Driver improvement courses are great for adult drivers who need to brush up on their skills. If you're an adult who has recently moved to an area with different driving conditions (e.g. heavy snowfall), you haven't been behind the wheel for a few years or you just want to work on your driving skills, a driver improvement course makes a lot of sense.
It's a good idea for senior drivers to check in on their driving skills. If you're a mature driver in Alberta, you may want to consider enrolling in the Alberta Motor Association's Senior Driver Refresher Course designed to target your needs.
Aside from developing proper driving habits, the successful completion of a Class 5 Driver Training Program often results in reduced car insurance premiums. If you take driving lessons, you're more likely to have a clean driving record and lower insurance rates as a result. You can save up to 30% on car insurance if you have a clean driving record or have not made a claim in the last three years.
How to choose a driving school
There are a variety of factors to take into consideration when choosing a driving school in Alberta. Here are some questions to think about when making your decision:
Is the driving school licensed?
Are the instructors licensed?
What teaching methods does the driving school use?
Are the training vehicles safe?
Are parents/guardians involved in training?
Can you learn to drive on a standard transmission?
Not sure where to begin looking? Check out this list of government-approved Driver Training Schools.
What to expect from a driving school
Most driving training programs include both classroom and in-vehicle education. In order to qualify to write your final exam, you must attend all classroom lessons—a minimum of 15 hours. Class sizes can range from 10 to 30 students and can involve lectures, group work, class discussions, videos and occasionally, homework. During the classroom lessons, it's common to have guest speakers including police officers, paramedics and firefighters.
A trained driving instructor will lead the in-vehicle education portion of your driver training. Your instructor will teach you through demonstration, observation and illustration. He or she will grade you and provide you with feedback at the end of each lesson. To qualify for your final in-vehicle examination, you'll need a minimum score of 7.5 out of 10 by the end of your training.
If you're planning on learning to drive, make sure you do it the safe way—enroll in a driver training course at a government-approved driving school. Not only will it help you save money on insurance, but it will also keep Alberta drivers and pedestrians safer.
The Benefits of Drivers' Education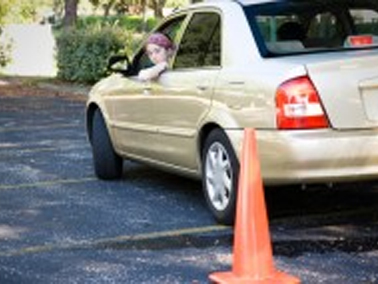 October 30, 2017
Whether you're a young person looking forward to getting your driver's license, an adult in need of a refresher course or a mature driver who needs to check on your driving ability, it's a good idea to take a Driver Training Program.
These tips are provided for information and prevention purposes only. They are general in nature, and Desjardins Insurance cannot be held liable for them. We recommend using caution and consulting an expert for comprehensive, tailored advice.
In Quebec, Desjardins Insurance refers to Desjardins General Insurance Inc. In Ontario and Alberta, Desjardins Insurance refers to Certas Direct Insurance Company, underwriter of automobile and property insurance.