Skip to Content
null
null
The most common traffic tickets in Ontario and how to avoid them
Watch your speed
Sometimes it's easy to let your foot get a little heavy on the gas. But, on our 400-series highways, not only is it dangerous to speed, you can also get fined and lose a lot of points. To learn more about safe driving and avoiding the loss of demerit points, visit the Ontario Ministry of Transportation website.
Keep a Safe Distance
Driving too close can cause accidents and/or prevent you from avoiding one in progress. Aim to have 2-3 chevrons between you and other drivers — and save yourself 4 points.
Use Your Seatbelt
Not only is seatbelt use an essential part of safe driving, it's also the law. Failing to follow this simple rule can lead to a loss of 2 points and a fine.
Give Way to Emergency Vehicles
It's now the law in Ontario to slow down and move over to make room for emergency vehicles. If you fail to do so, you could be fined $490 and lose 3 points for your first offense.
Drive Carefully
Driving requires patience and concentration. Remember to avoid distractions like grooming, using your cell phone or even consulting maps while you drive.
According to the Ministry of Transportation Driver's Handbook, the most serious offences can lead to 6 demerit points and a fine up to $2000.
Remember to always be cautious and careful when you are driving. Try our Ajusto app to learn more about your driving habits. Anyone can download it to their smartphone, whether you're a Desjardins Insurance customer or not.
The most common traffic tickets in Ontario and how to avoid them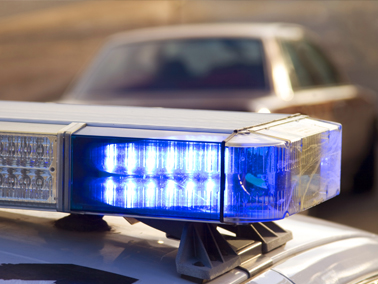 January 11, 2018
When the sky is blue and the sun is shining, there's nothing better than hitting the road for a scenic drive — especially when the traffic is manageable! To ensure your trip is uneventful, here are a few reminders about how to avoid the most common traffic tickets.
These tips are provided for information and prevention purposes only. They are general in nature, and Desjardins Insurance cannot be held liable for them. We recommend using caution and consulting an expert for comprehensive, tailored advice.
In Quebec, Desjardins Insurance refers to Desjardins General Insurance Inc. In Ontario and Alberta, Desjardins Insurance refers to Certas Direct Insurance Company, underwriter of automobile and property insurance.