Skip to Content
Update
System update: This Saturday at 8:30 PM until Monday morning (Eastern Time)
Get a quote, update your insurance or file a claim online before or after this time period. You can call us if needed during business hours. 
null
null
Top 6 Ways to Prevent Car Theft
1. Don't leave the car window or sunroof open
When the temperatures start to rise, we all like to roll down our car windows and open the sunroof to feel a cool breeze coming through. It's important to remember when parking that you roll up the windows and close the sunroof to make it more difficult for a thief to unlock your vehicle. If you are concerned about your car becoming too hot, try to park in a shade covered area.
2. Keep valuables out of sight
If you happen to leave the window cracked, make sure you take all important valuables with you. If a car thief spots a cellphone, tablet or wallet inside your car, chances are they will do whatever it takes to get those high-cost items. It's also a good idea to avoid leaving any ID in a vehicle like your driver's license or car registration.
3. Don't leave the engine running
Some drivers tend to leave the engine running when they are doing quick errands or sprinting back into their homes when they have forgotten something. It's generally a good rule to not let your engine run unless there's someone else in the car who can act as a lookout. On a hot day, leaving your engine running will provide air conditioning inside your car, but it is also an easy way to have your car stolen.
4. Park in a well-lit area
When parking your vehicle, look for a spot under bright lights. This can help decrease the chances of your vehicle getting stolen. Car thieves do not want to get caught, so they will target another car that is less visible. Parking near a security camera or building entrance can also assist in preventing car theft.
5. Install antitheft devices
A car alarm is a good precaution, however, there are other more effective antitheft devices available. Steering wheel locks and ignition disablers can help ward off car theft. To go a step further, you can look into getting an auto immobilizer. This requires a key with a security code feature to start the car. No matter what antitheft device you have, you may be eligible to save money on your auto insurance.
6. Drive a manual car
Owning a manual vehicle can help prevent car theft. Driving stick shift is not as popular as it used to be. If a car thief does not know how to drive a manual vehicle, they can become discouraged and look for another vehicle that's easier to steal instead.
Related posts
What to do if Your Car is Stolen
8 tips for reducing your auto insurance premium
Top 6 Ways to Prevent Car Theft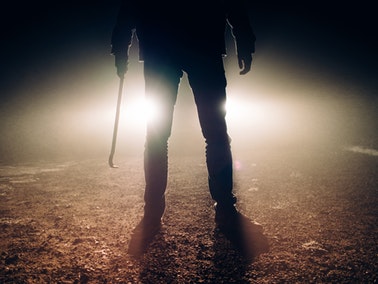 June 12, 2018
Most Canadians enjoy travelling in the summer. Whether going up north to the cottage, or vacationing across the globe, there tends to be a vehicle left behind in the driveway when they go away. This can be a potential key indicator for car thieves thinking no one is home and your ride is up for grabs.
These tips are provided for information and prevention purposes only. They are general in nature, and Desjardins Insurance cannot be held liable for them. We recommend using caution and consulting an expert for comprehensive, tailored advice.
In Quebec, Desjardins Insurance refers to Desjardins General Insurance Inc. In Ontario and Alberta, Desjardins Insurance refers to Certas Direct Insurance Company, underwriter of automobile and property insurance.