Skip to Content
null
null
What kind of changes should you declare to your auto insurance company?
Here are a few examples of when you should update your auto insurance information.
You add or remove a driver from your policy
Your kid is all grown up, has their licence and wants to use your car. Better call your insurance company first and have them added as a driver. If they get into an accident driving your car and they're not on your policy, you will have trouble filing a claim. Basically, anyone who regularly or occasionally drives your car should be listed on your policy.
The same is true in reverse: don't keep someone listed on your policy if they're not driving your car anymore. It might actually be impacting your premium for nothing!
Tip: When you're insured with us, you can add a driver directly from your Online Services account. Simple, quick and effective.
You're adding or replacing a vehicle
You need to let your insurance company know right away if you get a new car. If you're insured with us, you can do this yourself in Online Services so you get coverage as soon as possible.
You start using your car for work
If you start using your car as part of your professional life, you need to let your insurance company know what kind of business you'll be using it for, where, how often (mileage) and when (time of day).
You're taking a trip with your car outside Quebec
Planning a road trip to another province or to the States? Time to check your liability insurance amount: we recommend $2 million for trips across the border.
You install an anti-theft system in your car
Call and let your insurance company know! You could be eligible for additional savings on your auto insurance premium.
You want to store your car or motorhome for the winter
If you store a vehicle for a period of time (car, RV, etc.), your insurance premium could go down. You can do this on your own in Online Services without even having to call us. Simply log in and enter the storage start and end dates.
Your driver's licence is suspended
You need to let your insurance company know if your licence is suspended, otherwise you will have problems if you need to file a claim (theft, vandalism, road accident).
You're involved in a road accident
Fill out the joint accident report Important: This PDF is intended for printing. It has not been optimized for screen readers. To find out the information you need to exchange with the other driver after an accident, call us at 1-888-776-8343. and contact us. Our claims advisors are here to help. If you're insured with us, you can also file an auto claim online.
Summary
Letting your insurance company know of changes to your vehicle situation will make sure you're covered in the event of an accident. If you're insured with us, you can do a number of these things yourself in Online Services. It's never been easier!
What kind of changes should you declare to your auto insurance company?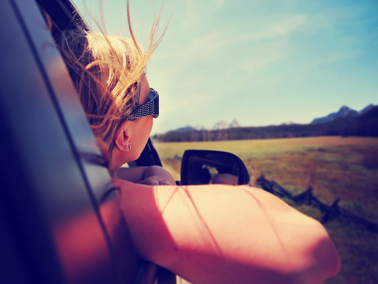 March 16, 2018
It's important to be aware of what kind of details impact your auto insurance, so you can make sure you have the right coverage. If your situation changes, it's very likely your insurance will need to change too!
These tips are provided for information and prevention purposes only. They are general in nature, and Desjardins Insurance cannot be held liable for them. We recommend using caution and consulting an expert for comprehensive, tailored advice.
In Quebec, Desjardins Insurance refers to Desjardins General Insurance Inc. In Ontario and Alberta, Desjardins Insurance refers to Certas Direct Insurance Company, underwriter of automobile and property insurance.