Skip to Content
null
null
What to Do if You Are in a Car Accident in Alberta
In reality, the steps to follow are the same whether or not you caused the accident.
Remain at the scene
According to the Alberta Traffic Safety Act, it is illegal to leave the scene of an accident whether you caused it or not.
Get Help for any injuries
Call for emergency services if anyone is injured. Unless you have medical training, do not attempt to treat a victim. The exception to this is if there is a clear need for immediate action (like removing a person from imminent danger), and you can do so without endangering yourself.
Prevent secondary accidents
If you can do so safely, do what you can to warn approaching traffic – raise the hood on your vehicle, turn on your hazard signals, place reflective triangles or cones around the scene if you have access to a vehicle emergency kit.
Call the police
You have a legal obligation to call the police if someone is injured (regardless of the severity), or there is significant property damage (over $2,000) in Alberta.
Document what you can
Once all injuries are dealt with, and if it is safe to do so, record what you remember about the accident while it is still fresh. Write down: the other party's license plate; make, model & year of vehicle; driver's license number; address; telephone number; insurance company & policy number. You should also record any witnesses names and contact information.
Contact your insurance company
All accidents must be reported to your insurance company – even if you decide to pay the damages out of pocket. The insurance company has the right to cancel your policy should they find out from another party that you failed to report an accident.
What to Do if You Are in a Car Accident in Alberta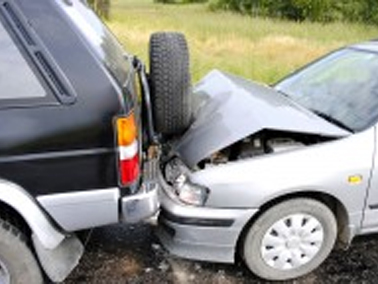 October 19, 2017
Car accidents are stressful. Even if you and your passengers are uninjured, it can be difficult to navigate your way beyond the shock to follow a reasonable course of action – especially if you are the victim of another driver's recklessness.
These tips are provided for information and prevention purposes only. They are general in nature, and Desjardins Insurance cannot be held liable for them. We recommend using caution and consulting an expert for comprehensive, tailored advice.
In Quebec, Desjardins Insurance refers to Desjardins General Insurance Inc. In Ontario and Alberta, Desjardins Insurance refers to Certas Direct Insurance Company, underwriter of automobile and property insurance.