Skip to Content
What is Alert?
It is a prevention program offered to our home insurance policyholders. It comes with a free water and freeze detector.
If water or a risk of freezing is detected, you'll get an alert on your smartphone, meaning you can act fast and limit any damage.
Need more detectors? You can buy them directly through the app at a preferred rate. Alert is easy to use, reassuring and innovative. Just one more advantage of being insured with Desjardins Insurance!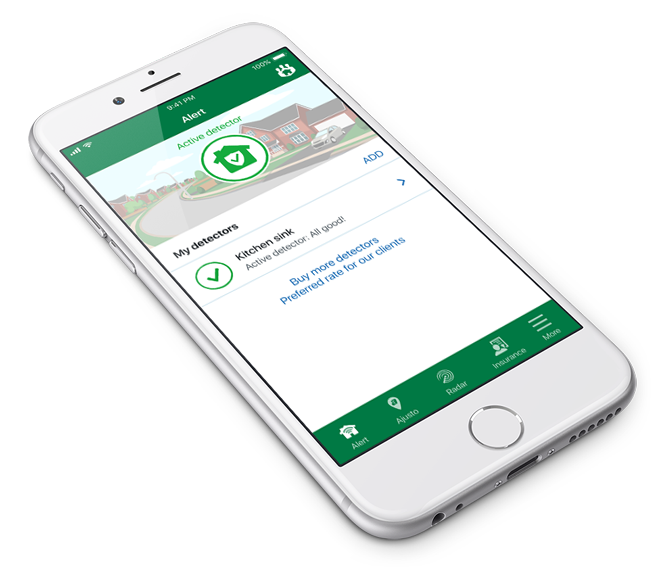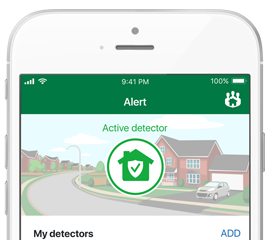 Download the Desjardins Insurance Home-Auto app
The app is free, without obligation and available for iPhone and Android smartphones. You will find the Alert program in the Prevention section.
No data plan required.
Order and sync your free detector
Open the app to order your detector and follow the installation steps once you receive it. It's fast and easy!
The detector requires an at-home Wi-Fi connection.
Get alerts on your smartphone
If water or a risk of freezing is detected, you'll be notified immediately on your smartphone.
Sign up for the Alert program and enjoy the benefits
Desjardins Insurance is proud to be the only1 insurer in Canada offering this type of home insurance prevention program, providing our clients with the added benefits of:
Peace of mind because you can act quickly to limit any damage caused by water or freezing, and avoid the inconveniences that come with it.
Reassurance there will be no impact on your home insurance premiums or claims, no matter what alerts you receive.
1. All Desjardins General Insurance Group Inc. subsidiaries offer this service.
Conditions, exclusions and limitations may apply.
TM Alert is a trademark of Desjardins General Insurance Group Inc., used under licence.
Apple, the Apple logo and iPhone are trademarks of Apple Inc., registered in the U.S. and other countries. App Store is a service mark of Apple Inc.
Google Play, Google Play logo and Android are trademarks of Google LLC.
Not insured with us yet?
Get a quote today and enjoy all the advantages of being insured with Desjardins Insurance!